Discover why more homeowners and businesses trust CNY Creative Coatings in Syracuse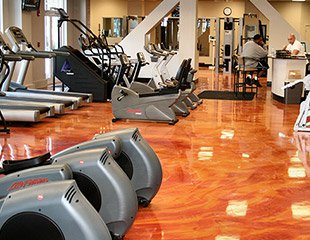 Commercial epoxy floor coating can increase the look, feel and durability of your corporate lobby, warehouse or entrance area
An affordable and visually impressive way to give your garage, basement or patio new style and protection against the elements
Save money while bringing your damaged concrete back to life, with our professional Syracuse NY concrete resurfacing services
It's not just about giving your garage a new look, epoxy floor coating also protects against spills and stains from oil, gas and chemicals
Think it's all about having a shiny floor? Learn how professional epoxy coating can increase the safety and durability of concrete surfaces
Let you patio or pool enclosure stand out from the crowd, while giving your patrons improved footing for a safe, enjoyable time outdoors
Regardless of whether you're looking to improve the look of your home's garage or your corporate lobby, epoxy concrete coating is a superb way to enhance and protect any concrete surface. At CNY Creative Coatings in Syracuse, this is far from being a hobby for us. We fully understand how important appearance and safety are to you, and we take great pride in the consistent quality of our finished work. Each application is carefully prepared and applied by expertly-skilled technicians with ample experience in epoxy coating. Our meticulous quality-assurance standards ensure a perfect application that will look amazing and last long into the future.
Call the Syracuse NY Epoxy
Floor Specialists
Before you consider hiring a weekender or reaching out to your most handy colleague or employee, we encourage you to find out why calling a professional can save you time, stress and money. The process may seem easy in theory, but it takes a keen eye and plenty of trial and error to perfect. CNY Creative Coatings has been offering professional concrete epoxy coating for close to two decades, allowing us to work efficiently and accurately in any situation.